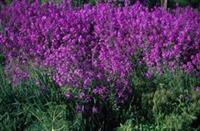 Product by:
Bow Point Nursery


If you are looking for a Sustainable approach to growing plants, Bow Point Nursery offers the plants and the methods for replicating native ecosystems right in your own garden. When you choose native plants, you will find that they're often hardier, healthier, more tolerant to disease and insects, and overall more stable than introduced plants.
In addition to the actual plants, we also offer a variety of other products that will help ensure your Gardening success. These include mulches, reclaimed wood, sheep's fescue seed, willow stakes and essential oils. We have found that these items make it easier to achieve the native garden that you are looking for.
You can also contact Bow Point Nursery for landscaping consulting, workshops and more. The more educated you are about your options in native gardening, the more successful you will be in having the yard and garden that you want.
Please use the Contact form on the right for Sustainable Approach to Growing Plants information and ordering.