Sun Select Produce Inc. info, products & news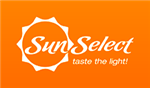 Sun Select Produce sells fruits and vegetables that are not genetically modified. They are pesticide free, and hand picked. Carbon offsets funding from Offsetters.ca has allowed this company to heat their greenhouses in a manner that reduces their carbon footprint emissions. They switched from non-renewable natural gas to a renewable biomass for their 70 acres of greenhouses. Beehives are placed throughout the greenhouses and ladybugs are released when necessary. Plants are grown in "tiny" blocks of cocunut husk waste.
Please get in touch with Sun Select Produce Inc. from the Contact box on the right.
Sun Select Produce Inc. Location
Sun Select Produce Inc. Products
listed