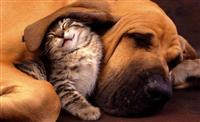 Product by:
4 Paws Bakery


Are you looking for wholesome pet products and foods for your furry friends? If so, 4 Paws Bakery is just the resource you've been searching for. All of the Pet Food and treats are made with single ingredients, by hand, and without any types of chemicals, preservatives, fillers or other additives.
Our products are perfect for pets who are picky eaters or who have allergies, sensitivities or health issues that require special diets. All of our foods are grain-free and some are vegetarian, for pets whose owners prefer that they follow this type of special diet.
In addition to pet foods and wholesome treats, 4 Paws Bakery also carries natural Pet Care products such as insect repellant and skin remedies, as well as natural pet toys. We know that your pets are important members of your family, and their health and happiness is our top priority.
Please use the Contact form on the right for Wholesome Pet Products information and ordering.