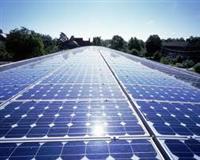 Product by:
Carmanah Signs


Carmanah Technologies is comprised of top Solar technology specialists offering a variety of products to meet the needs of industrial clients. Some of the markets that we specialise in include aviation, outdoor lighting, marine, traffic, mobile and solar EPC services.
Our solar products are known for being durable, dependable and cost-effective. Even in the harshest environments, our products will stand the test of time. In addition to lowering your energy costs by switching to alternative energy, you will also be reducing your carbon footprint, which is vital in the 21st century.
Some of the organisations that have chosen Carmanah for their Solar Energy needs include the US Coast Guard, NASA, international military organisations and various municipalities. If your organisation is looking for a reliable source of solar products, or if you would like to invest in a publicly traded, eco-friendly company, consider Carmanah.
Please use the Contact form on the right for Top Solar Technology Specialists information and ordering.