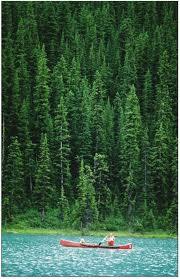 Product by:
Forest Products Association of Canada


The Forest Products Association of Canada, or FPAC, promotes the use of internationally recognised Sustainable forest management certification standards. We are the voice of the wood products industry in Canada, and we represent the largest Canadian producers of forest products.
Certification in sustainable Forestry is a voluntary program that allows forestry management companies to show their corporate and social responsibility by adhering to the standards, which are more stringent than Canada's already-strict forestry standards. Our mission is to raise the bar when it comes to sustainable forestry.
Our standards include goals for Conservation, biological diversity, wildlife conservation, maintenance of soil and water, forest protection and cooperation with and respect for the First Nations and their way of life. If you are interested in learning more about this certification program, please contact us.
Please use the Contact form on the right for Sustainable Forest Management Certification information and ordering.