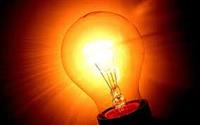 Product by:
Audit Engineering


Audit Engineering provides green, Sustainable Design solutions to building-owners. Whether you own a commercial, residential or industrial building, you can benefit from a free consultation as well as retrofits and other suggestions that we have for you. Our goal is to help your building become more green, efficient and sustainable.
Some of the systems that we can recommend retrofits and upgrades for include HVAC systems, heat pumps, Solar Power systems, power distribution systems, lighting systems and process water and steam systems. We've worked for schools, health care facilities, government buildings, residential buildings, warehouses, industrial building and more.
You can trust Audit Engineering to help you to come up with solutions that will enable you to meet your Sustainability goals. With over 30 years' experience in the field, we have the experience and expertise necessary to help you reduce your costs and environmental footprint while raising your bottom line.
Please use the Contact form on the right for Sustainable Design Solutions information and ordering.