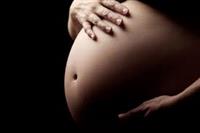 Product by:
Baby Bellies


Baby Bellies Online Boutique specialises in providing you with safe, Natural Products for pregnancy. All of our products are non-toxic and completely safe for the mother-to-be. From herbal teas, to Skin Care products, to comforting items that you will want in the postpartum period, Baby Bellies has what you need and want.
We are concerned about your health and the health of your baby. When you slather on chemical-filled lotions and use other potentially toxic products, the health ramifications aren't known. We are committed to you, your health, our community and the environment for the future of your baby.
Baby Bellies products are organic whenever possible and are also vegan and cruelty-free. They are also made and distributed in Canada and the United States; it's our goal to keep the local economy vibrant. We also use various green methods in our business in order to reduce our environmental impact.
Please use the Contact form on the right for Safe Natural Products for Pregnancy information and ordering.