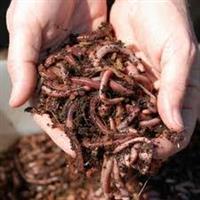 Product by:
All Things Organic


At All Things Organic, we offer a variety of organic Composting materials, including worms, worm bins, bokashi probiotics and much more. We promote composting as an excellent and simple way of reducing our impact on the environment. Keep your green waste out of landfills and use it to naturally and safely fertilize your garden instead.
For over twenty years, we have known that worm castings are the answer to effective, eco-friendly and organic composting. Our worms and other composting products can help you manage your household waste and make your gardening much more productive.
Now is the perfect time to start composting, because with the concerns about climate change, many areas are requiring that compostable material be separated from household garbage and recyclable materials. All Things Organic Worm Composting processes and products are easy to implement and good for the environment.
Please use the Contact form on the right for Organic Composting Materials information and ordering.