Organic Coffee Company Product details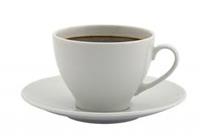 Product by:
Creekmore's Coffee


Creekmore's Coffee is an organic coffee company consisting of a roasting and packing facility and an espresso bar. Wholesale clients can buy our organic ground or whole bean coffee, and our customers can come in to enjoy a cup of delicious coffee or espresso in our cafe, which sells Fair Trade coffee along with breakfast and lunch items.
We understand the issues pertaining to the Fair Trade Coffee industry. Our products and production methods are created with sustainability and ethical treatment of the environment and the people in it, in mind. For nearly 15 years, Creekmore's Coffee has been providing high-quality organic products to our customers and guests.
If you are on Vancouver Island and want to try our certified organic coffees, please feel free to stop in! You can also contact us with questions about our coffee, wholesale products or the espresso bar.
Please use the Contact form on the right for Organic Coffee Company information and ordering.