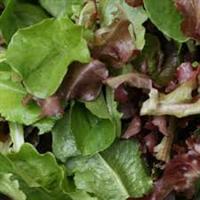 Product by:
AJs Organic Catering


At AJ's Organic Cafe, we understand the importance of organic Catering services when planning a party or other special event. We also offer a full service cafe for those wanting to sit down and enjoy lunch on their own or with a few friends.
It is important to us to support the local growers and artisans in the area. We are fortunate to have great relationships with many of them, so we can pass their delicious, organic products onto you, the consumer. We offer a wide range of organic foods, along with an expanding gluten-free menu.
If you are looking for an Organic Catering company who takes pride in supporting our community, stop into AJ's Organic Cafe. Whether you're having a party or are just in the mood for soup, a salad, a sandwich or some delicious bread, we have the nutritious, wholesome food that you want and need.
Please use the Contact form on the right for Organic Catering Services information and ordering.