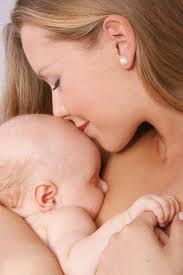 Product by:
Bare Organics


Bare Organics is a company dedicated to providing Organic body products to moms, babies and everyone else, as well. When it comes to your skin, which is the largest organ in your body, you don't want to be slathering on chemicals that you can't even pronounce. When a young mom realised this in 2004 after the birth of her son, Bare Organics was born.
From sunscreens and lotions to lip balm and baby wash, every product in our line is organic, safe, natural and non-toxic. We don't use preservatives or artificial fragrances in our body care products, so you won't have to worry about what you're putting on your baby's skin.
You can order directly from the Bare Organics website, or you can check the list of brick-and-mortar stores that carry our products, if you'd rather shop locally. We are committed not only to the health of you and your baby, but to the environment as well. We look forward to providing you with the Organic Skin Care products you need as your baby grows and into the future.
Please use the Contact form on the right for Organic Body Products information and ordering.