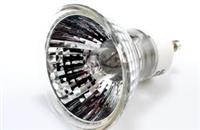 Product by:
AW Lighting Solutions


AW Lighting is proud to be a leader in Energy Savings across Canada. We offer a wide variety of LED lights, LED bulbs, fixtures, CFLs and fluorescent lighting options. At AW, we want to save you money by giving you the tools you need in order to become more Energy Efficient at home and at work.
Lighting and the technology associated with it have evolved in recent years. We believe in high quality and durable products, and we also believe in innovation and in keeping up with technology as well as scientific discoveries. As we learn more about climate change and ways to reduce our ecological footprints, we make the changes necessary in order to do what's right by our customers as well as the environment.
We have a hands-on approach to customer service, and meeting your needs is important to us. Allow AW Lighting to meet your needs for earth-friendly, high-quality lighting.
Please use the Contact form on the right for Leader in Energy Savings information and ordering.