Greenleaf Organic Pest Control Product details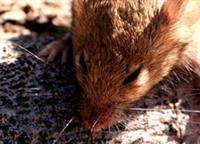 Product by:
Greenleaf Pest Control Service


Whatever you're residential or commercial Pest Control needs, Greenleaf Organic Pest Control in Toronto has an extensive retinue of services available to solve the pest issues you may be facing.
Our goal is to get your stressful pest problem under control while at the same time keeping you, your family or employees, your home or facility, and the environment safe and as free from toxic chemicals as possible.
At Greenleaf Organic Pest Control, we combine an approach that includes Integrated Pest Management (IPM), including the very cautious and prudent use of pesticides with our Environmental Pest Management (EPM) techniques, including installing physical barriers at entry points that pests might be using to gain access to your building.
Please use the Contact form on the right for Greenleaf Organic Pest Control information and ordering.