Green Engineering Solutions Product details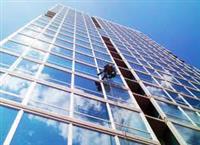 Product by:
Ameresco


Ameresco Consulting is an Environmental Consulting firm specialising in clean, Green Engineering solutions for industries and the government. Our solutions are high-quality and creative, and we have won awards for being at the forefront of innovation and technology. If you need an engineer to help you plan your sustainable project, please contact us.
In today's changing world, most companies are concerned with the environment. At Ameresco, we were aware of the need for environmentally sound engineering well before it became popular. We promoted Energy Conservation and renewable resources since the 1970s.We have extensive experience in coming up with and customising green engineering solutions for a variety of industries.
Our goal is to help your company become and continue to be progressive and sustainable. This will benefit you as a business, and it will benefit the environment as well. We look forward to serving you.
Please use the Contact form on the right for Green Engineering Solutions information and ordering.