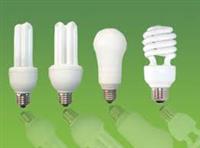 Product by:
Commercial Lighting Products


At Commercial Lighting Products, we specialise in providing Energy Efficient commercial lighting for residential, commercial, industrial and institutional buildings. We provide energy audits as well as property management services, as well.
Our lighting products are made with the most updated technology available. We look for innovative solutions that are energy efficient, cost effective and likely to save you money. With our lighting audit software, you can see where your energy dollars are going, and we can help you find the solutions that you need in order to reduce your energy costs.
Over the past three decades, we have made a name for ourselves and are proud to be the largest distributor of lighting products in Western Canada. We supply fixture made by high quality brands such as Lithonia, Hubbell, Beghelli and Contrast. Commercial Lighting Products looks forward to working with you and meeting your lighting needs.
Please use the Contact form on the right for Energy Efficient Commercial Lighting information and ordering.