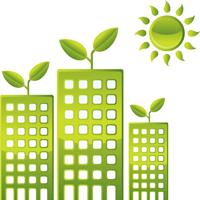 Product by:
AEC Consultants


AEC Consultants is a company specialising in Energy Efficiency consulting. With today's changing climate and high energy costs, its more important than ever to switch to Energy Efficient systems, including those powered by renewable energy sources.
At AEC, we are all about sustainable design. We conduct Energy Audits and retrofits, help you apply for financial incentives to update your existing system, provide feasibility studies, and can find the right heating systems, power systems, waste water heat recovery systems, and a wide variety of other systems, for your company.
Let us help you reduce your energy costs as well as your carbon footprint. In addition, you'll be setting a good example for other companies in your area by becoming more environmentally friendly. Depend on AEC for your energy efficiency consulting needs.
Please use the Contact form on the right for Energy Efficiency Consulting information and ordering.