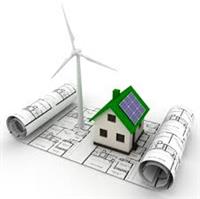 Product by:
Construct and Conserve


Construct Conserve is a construction company specialising in sustainable, custom built homes and buildings. We focus on Green Building methods for residential, commercial, industrial and institutional properties, and have been serving Southern Ontario since 2006.
In addition to constructing new green buildings, Construct Conserve is also able to install retrofits to existing buildings. These retrofits can boost Energy Efficiency, reducing both your Energy Consumption and your greenhouse gas emissions. We talk to each client at length to come up with innovative, out-of-the-box solutions for their unique needs.
We use methods such as green roofing products, geothermal heating systems and alternative energy systems in order to make your home or building as green and sustainable as possible. For more information, please contact Construct Conserve.
Please use the Contact form on the right for Custom Built Homes and Buildings information and ordering.