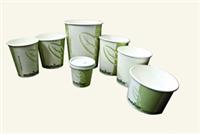 Product by:
BSI Biodegradable Solutions


BSI Biodegradable Solutions offers a variety of Compostable and biodegradable food packaging, food service ware and flatware. Our goal is to help businesses become more sustainable and create a healthier environment. We do this by providing products that you need to reduce waste and your ecological footprint.
In addition to providing products that can be put right in your Compost bin, we also help you get the word out that you are using biodegradable products. You want your customers to be aware of your environmental friendliness, and so do we; by setting an example for your clients, they are more likely to want to follow in your footsteps and contribute to eco-consciousness.
We are located in Vancouver, Canada, so you can feel confident that you are contributing to the local economy in addition to taking steps toward living a greener, more environmentally friendly life.
Please use the Contact form on the right for Biodegradable Food Packaging information and ordering.