Edible Planet Catering info, products & news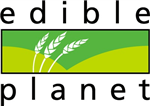 Edible Planet Catering is a mobile catering service that can operate in remote locations, and specilizes in catering to the film industry. They can set up special events under the cover of tents, and install temporary kitchens with industrial bbqs, griddles, stoves and refrigeration.
Edible Planet Catering is a member of Green Table, a restaurant group committed to sustainability. They use only Ocean Wise fish and their chicken and beef is grass fed. The coffee served is fair trade organic coffee. They support local and organic growers. As well, they have recycling and composting programs in place.
Please get in touch with Edible Planet Catering from the Contact box on the right.
Edible Planet Catering Location
Edible Planet Catering Products
1 listed

The Edible Planet offers healthy organic catering options for consumers who want to provide their families and guests with the highest quality in energizing food. ... more »
Organic Catering –
Organic Delivery Service –
Organic