Paradise Cityscapes info, products & news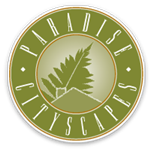 Paradise Cityscapes is a design/build construction company specializing in complete landscape and green-roof installations. We offer a holistic installation package including hardscaping, carpentry and unique planting schemes. As artisan landscapers and green roofers, we work directly with our clients to provide beautiful and functional outdoor living spaces with strict attention to detail and unique customizations. We are able to perform a majority of tasks ourselves while utilizing our network of skilled tradesman to ensure complete plan implementation.
Please get in touch with Paradise Cityscapes from the Contact box on the right.
Paradise Cityscapes Products
listed